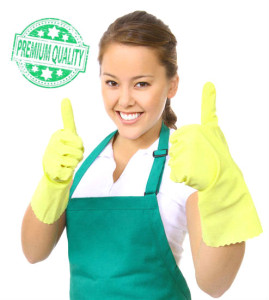 TenancyClean Ltd. provides professional end of tenancy cleaning In South East London for your home at the most competitive price in your local area.
One of the major problems that you may face while living as a tenant is the so called end of tenancy cleaning. This type of cleaning isn't like regular cleaning, because it includes all areas of the property and each place must be cleaned according the highest standards.
However, most tenants don't have enough free time when their about to change their home, so it is a good idea to leave this job to someone else. This is where we can help you – our company offers an affordable end of tenancy cleaning service that is carried out according the highest standards, and is guaranteed to match the expectations of any landlord or real estate agents. Although most of our clients are tenants, we can also work with landlords who want to prepare their place for the next tenants.
Dear Tenancy Cleaning team, thank you very much for the perfect and thorough service you have provided. After your Deep cleaning our property was spotless. We have never seen it so clean before. Thank you very much. Paige Bird, SE10
One of the biggest advantages of our end of tenancy cleaning service is its price. We offer the most affordable prices in South East London, and this is one of the main reasons why we are the most popular choice among tenants. Of course, the quality of cleaning procedures helps too, and we can proudly say that we have never received any complaints regarding homes cleaned by us. All end of tenancy cleaning procedures are carried out by trained and experienced workers who will do their best to satisfy yours and your landlord's cleaning needs.
Passing the landlord's inspection is crucial if you want to have a chance to get your safety deposit back, so don't hesitate to call us if you want to be 100% sure that you'll pass your landlord's thorough inspection. We have been in this business for many years and we know how to clean a property in order to prepare it for the strictest inspection. We owe the reputation and success of our end of tenancy cleaning service to our trustworthy and licensed cleaning technicians – they have the necessary expertise and experience to tackle any cleaning challenge.
End of tenancy cleaning involves all areas of your home:
Kitchen area:
Vacuum carpets and upholstery
Mop hardwood floors
Clean the inside of windows
Clean doors and window frames
Clean cupboards on the inside/out
Clean kitchen appliances
Bathroom area:
Clean the shower, tap, sink and toilet
Clean the bathtub
Wash and sanitize the bathroom floor and wall tiles
Clean windows and doors
Clean and polish mirrors
All other rooms:
Vacuuming carpets
Mopping other floors
Dusting surfaces
Cleaning and polishing furniture
Cleaning mirrors, pictures and wall hangings
Information about South East London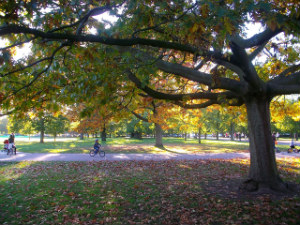 The five boroughs that form the South East area of Greater London are Greenwich, Bromley, Lewisham, Bexley and Southwark.
On one hill of Greenwich park is located the Royal Greenwich Observatory. Near it the National Maritime Museum and the Queen's House could be found. This three buildings become the Royal Museums Greenwich in 2012. The National Maritime Museum is may be the largest of its kind in the world. The Cutty Sark is a museum ship that became preferred destination for the tourists. It is located close abroad the museum.
My name is Jully Shoesmith. You covered a full Deep cleaning of your property. I just wanted to express my gratitude. I was pregnant at that time and I am really grateful you prepared the house for my newborn. It was cleaned and sanitized and I was really lucky I have chosen you. Many thanks. Jully Shoesmith, SE4
The Observatory itself has a major role in the development of astronomy and navigation. The Queen's house was build around 1616 as a royal residence. Then a few miles down- river from London but it is near the central part of the city located in the huge Greenwich park. It is now used as a public gallery, open for visitor daily and free of charge. The Greenwich market is closely near the Observatory. It is a covered market dates from 1700 where you can find handmade jewellery, handcrafted toys, fashions and more.
Blackheath Gallery which is at South East London part, is specialized of paintings and sculptors by 20th century grades such as Picasso, Peter Blake and Henry Moore. The gallery also offers framing and restoration service. At Southwark Park you can find the Cafe Gallery which is providing exhibitions of contemporary art. The Southwark Park itself is one of the oldest London's metropolitan parks and can present tennis courts, a lake with boats, children's playground and a coffee shop.
Booking our End of Tenancy Cleaning in South East London includes:
When you book a professional end of tenancy cleaning service with us, a team of cleaners that specialise in this type of work will come to your house.
They will be prepared with top notch materials and equipment that will assist them with accomplishing the fantastic results you will see.
They will adhere to comprehensive to-do lists and ensure that all chores included in the service are completed.
You may be confident that the entire property will be spotless and disinfected by the end of the service.
We guarantee that your landlord will be delighted with the outcome and that you will receive your first deposit. Call us to schedule an appointment.
Get a custom quote for your cleaning service:
You will only be charged for the cleaning activities that will take place at your home.
Our office representatives will create a custom bill for you. All chores will be listed there and you will be able to see everything you are being charged for.
The office agents on our team will estimate a price for you and provide you with a free quote over the phone. The final price of the service will depend on the tasks you wish to include in the job you booked.
Once you receive a price quote, know the number will be final. No additional charges will occur.
We clean in all London areas:
Tenancy Clean Ltd. – Branch South East London
Tenancy Clean Ltd.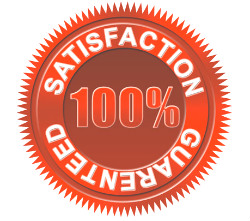 14 Biscoe Way
London
SE13
England
Founding date: 19.05.2012
Currency Accepted: GBP
Payment Methods: Cash, Credit Card, Bank Transfer, PayPal, Google Checkout, Visa, Master Card