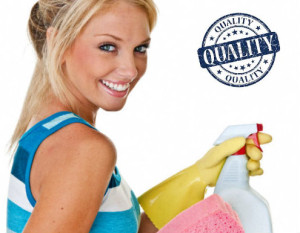 TenancyClean Ltd. provides professional end of tenancy cleaning In North London for your home at the most competitive price in your local area.
North London is a big area, so naturally there are many cleaning agencies operating there. However, the number of companies providing cleaning services in London has increased significantly in recent years, so finding a reliable, affordable and reputable cleaning contractor has become a fairly difficult task.
One of the highly sought services is end of tenancy cleaning, and up to date there are nearly a hundred agencies that offer this service. If you are looking to book the services of an end of tenancy cleaning team, then we advise you to stay away from the inexperienced and unproven companies. Instead, you should try our professional end of tenancy cleaning service – we guarantee that our cleaning procedures are carried out according the highest standards and will meet the requirements of the pickiest landlord.
I was really happy with your services! I was really surprised with your flexibility in organising the cleaning at different available times! I am a medical student so it is really difficult to predict sharply my schedule. However your call agent was more than happy to get into my situation and assist with availability and flexibility.
We've been in the cleaning business for many years, and our workers have proven that they are knowledgeable, hard-working and experienced cleaning specialists who won't stop at nothing to satisfy your cleaning needs. Our experienced helped us improve our cleaning procedures and we are confident that our company offers the most complete end of tenancy cleaning service in entire North London. We enjoy working with both landlords and tenants, so don't hesitate to contact us if you want your place to be cleaned according the highest standards.
End of tenancy cleaning is a tiring and time-consuming job, so we advise you to leave it to our professionally-trained workers. In most cases we'll complete the task in 4-5 hours, but depending on the size of the property, our workers may need more time to take care of all cleaning jobs. Keep in mind that our cleaning procedures involve every area of the property, so you can be sure that our workers won't miss a single spot. They pay special attention to hidden spaces and high-traffic areas which generate more dust and grime. If by any chance you aren't satisfied with the results we achieve, you can contact us and report the problem. Our support staff will instantly dispatch a cleaning team to visit your place and take care of the issue. Some of the general cleaning jobs which our end of tenancy cleaning package includes are:
Cleaning cupboards and cabinets on the inside/out
Wiping counters
Cleaning and de-greasing kitchen appliances
Mopping and vacuuming floors
Cleaning tiles, sinks and taps
Dusting and polishing surfaces
Cleaning the inside of windows
Cleaning decorations
Information about North Lonodn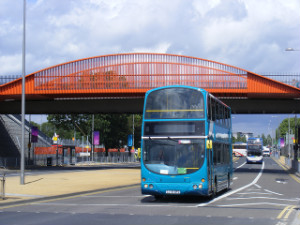 North London is an area with traditional and modern places to explore. No matter if you are looking for leisure, shopping or sightseeing.
I am really happy with your cleaning. Having professional cleaning feels so good. The service was well organized and up to a standard. There was no need to explain to the cleaner what and how to clean. She spent a few minutes in inspecting the property, had a few questions about my requirements. After that she has started with the service and finished it up to a great standard. Eva Clements, N2
There are many pubs to take your mind of the routine in North London. The Railway Tavern offers great good, vintage atmosphere and special beer selection. In Wenlock Arms you can hear the old story of the pub, survived the Blitz in 1836. It has its charm with traditional atmosphere of 70's vintage taproom and good food and drinks. Just take a walk in night London and you will find many interesting bars and pubs to have fun with your friends at.
Shopping is a favourite thing of many. There are fashion events and exhibitions very often, cool shops for vintage clothing and sales, just keep your head up to find them. If you can afford it, Enfield is the home of many worldwide known brands, but if you can not there is plenty to do on a budget. In Chapel Market, Tufnell Park Food Market and many others you can find products on sale – the best places to bag a bargain.
Dining out doesn't have to be expensive. Indian, Korean, Iranian, Turkish, Bolivian and traditional British meals are served costing around 7£ per person.
There are plenty of free things to do as well. Poetry reading events are hosted by Muswell Hill Bookshop and Lauderdale House every month. Art galleries like Cob Gallery and Florence Trust are tax free as well.
Booking our End of Tenancy Cleaning in North London includes:
The end of tenancy cleaning service we offer is always performed by trained professionals.
We supply all of them with top notch cleaning products, tools and detailed task lists that help them ensure that all tasks have been performed.
Once you call our customer support centre and schedule an appointment, the most suitable team for the job will be assigned to you.
You may be confident that the entire home will be spotless and disinfected by the end of the service.
We guarantee that your landlord will be delighted with the outcome and that you will receive your first deposit. Call us to schedule an appointment.
Get a custom quote for your cleaning service:
We wanted to focus on the price of our cleaning services, as well as their quality. We value your money and want to provide you with the best quality results whenever you book an end of tenancy cleaning service with us.
You will only need to pay for the tasks included in the service and will receive a free quote over the phone.
Our office agents will estimate a price and offer you a free quote over the phone. The total cost of the service will be determined by the tasks you choose to include in the scheduled service.
When you receive a pricing quotation, know that the price will not be changed after that.
We clean in all London areas:
Tenancy Clean Ltd. – Branch North London
Tenancy Clean Ltd.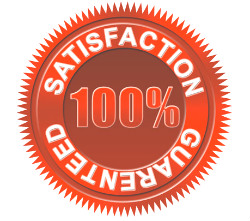 32 Drylands Road
London
N8
England
Founding date: 19.05.2012
Currency Accepted: GBP
Payment Methods: Cash, Credit Card, Bank Transfer, PayPal, Google Checkout, Visa, Master Card