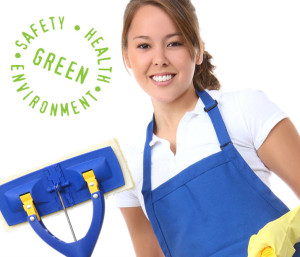 TenancyClean Ltd. provides professional end of tenancy cleaning In North West London for your home at the most competitive price in your local area.
End of tenancy cleaning can be a very difficult and time-consuming job, especially if you don't have any help. Thanks to us, you'll never have to worry about this type of cleaning ever again, because we have a team of cleaning specialists who are ready to do this job for you. Our company is one of the main providers of end of tenancy cleaning services in North West London, and we are best known for our qualitative, reliable and affordable cleaning procedures.
I was really delighted with the service! Thank you for being so professional. The service was great! Just for a few hours you have achieved really good results. Samantha Thompson, NW6
We have been offering such cleaning procedures for many years and during this time we have worked with hundreds of landlords, tenants and real estate agents. Each one of our past clients helped us improve our services and we are absolutely sure that there isn't a better end of tenancy cleaning service than ours. Thanks to our end of tenancy cleaning service you can be absolutely sure that your place will pass the inspection of any landlord. Keep in mind that we work with landlords as well, so don't hesitate to contact us if you need a quick and easy way to prepare your property for the tenants who are about to move in.
End of tenancy cleaning can take an entire day, especially if we are talking about a big property. Thankfully, you won't have to waste your time washing and scrubbing, because you can count on us to do this for you. Our team of experienced end of tenancy cleaning technicians has been professionally-trained to utilize the most modern cleaning methods, equipment and products. They know how to deal with any problem that may come up during cleaning, so you can be sure that your home will be in safe hands while they are working in it. Each one of our employees is thoroughly checked and personally interviewed before being hired to work for us, so you can have your peace of mind while our workers are at your place. End of tenancy cleaning includes over 60 cleaning tasks such as:
Cleaning the inside and out of all cupboards, wardrobes and cabinets
Wiping countertops
Cleaning the inside/out of kitchen appliances
Cleaning the freezer/fridge (must be de-frosted in advance)
Mopping hardwood floors
Vacuuming carpets
Cleaning and sanitizing the entire bathroom
Polishing and cleaning surfaces
Cleaning air conditioners, fans, radiators, ceiling fans, etc.
Cleaning windows on the inside
Vacuuming upholstery
Tidying up, removing cobwebs, emptying recycle bins
Information about North West London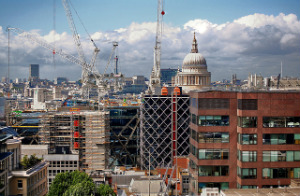 North West London is a favorite area for people, looking to spend their money on designer clothes, nice food and quality entertainment. This area is a home of one of the finest shopping destinations – Camden. Visited by over 35 million people per year, Camden is a favorite place for many celebrities, because it contains a full range of establishments – pubs, cocktail bars, cinemas and many many things to do. It is well know for the music events and festivals hosted occasionally. You can try all kind of international cuisine there too.
I am really pleased with the cleaning guys. The cleaning couple was really well organized and provided exactly the service I need! Samuel Freeman, NW4
As we all know, London is one of the most ethnically diverse cities in the world, so it offers many exotic and interesting places to visit.
If you want to spend your weekend away from the city in more green spaced area Gladstone Park is the answer. You will fall in love with it if you are more of a sport type, because it provides sport facilities, including tennis courts, football pitch, outdoor gym and many others. If you are looking for a place to relax and calm your mind it has beautiful gardens offering you comfort and leisure . The cafe is a good alternative too. Special areas for kids are provided – there is a wildlife area, duck pond and exceptional playground.
Regent's Park, covering over 410 acres, is a good place to spend the day too. It includes delightful Garden Cafe, ice cream stands and several kid's playgrounds. For older children there is a timber tree house area with a large sandpit and lake.
Booking our End of Tenancy Cleaning in North West London includes:
When you book a professional end of tenancy cleaning service with us, a team of cleaners that specialise in this type of work will come to your house.
They will be prepared with high quality materials and equipment that will assist them with accomplishing the fantastic results you will see.
They will adhere to comprehensive to-do lists and ensure that all chores included in the service are completed.
You may be confident that the entire apartment will be spotless and disinfected by the end of the service.
We guarantee that your landlord will be delighted with the outcome and that you will receive your first deposit. Call us to schedule an appointment.
Get a custom quote for your cleaning service:
We wanted to focus on the price of our cleaning services, as well as their quality. We value your money and want to provide you with the best quality results whenever you book an end of tenancy cleaning service with us.
The office agents on our team will estimate a price for you and provide you with a free quote over the phone. The final price of the service will depend on the tasks you wish to include in the job you booked.
Once you receive a price quote, know the number will be final. No additional charges will occur.
We clean in all London areas:
Tenancy Clean Ltd. – Branch North West London
Tenancy Clean Ltd.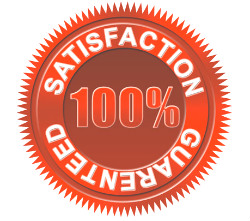 44 Ulysses Road
London
NW6 1EE
England
Founding date: 19.05.2012
Currency Accepted: GBP
Payment Methods: Cash, Credit Card, Bank Transfer, PayPal, Google Checkout, Visa, Master Card